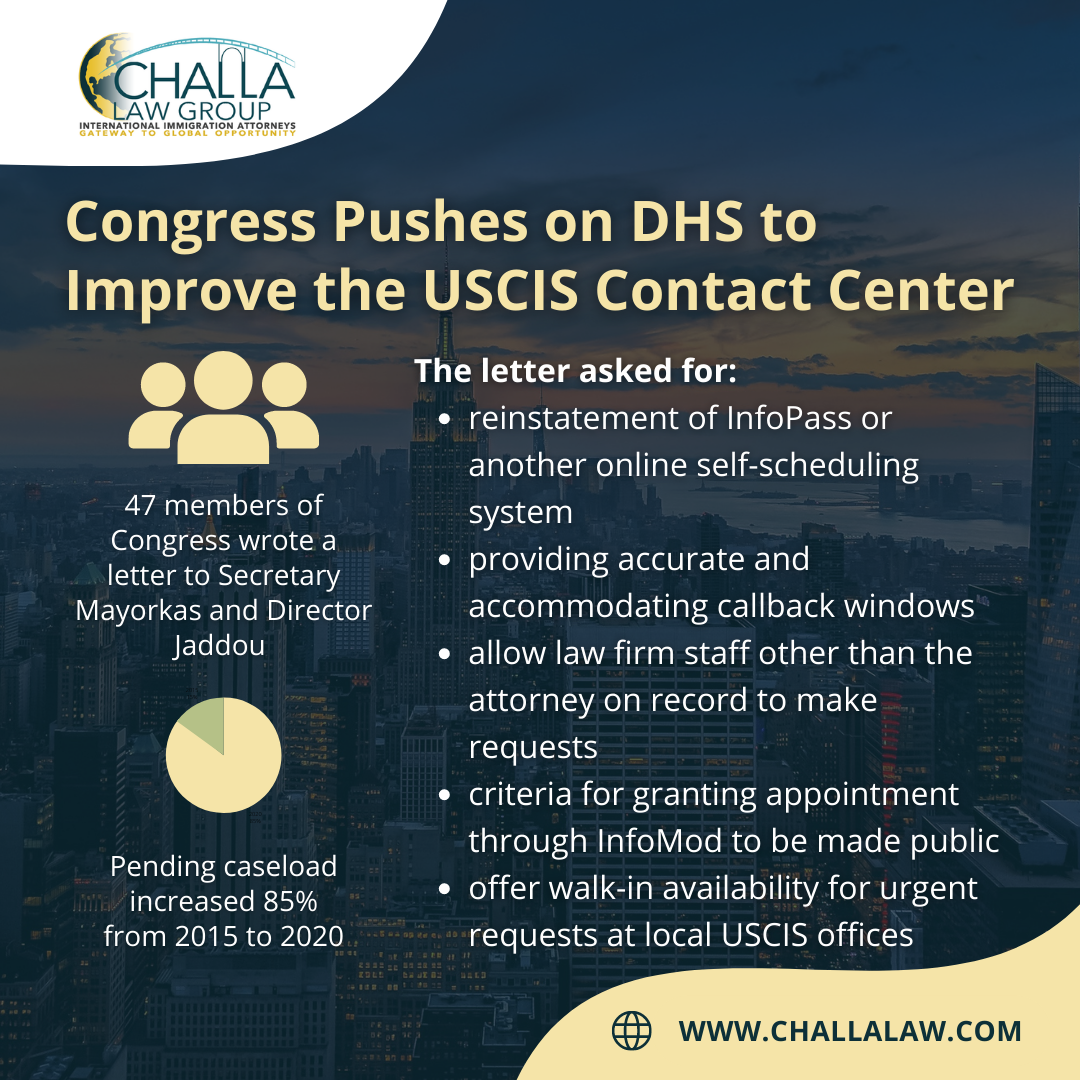 On February 28, 2022, 47 members of Congress wrote a letter to Secretary Mayorkas (Department of Homeland Security) and Director Jaddou (Citizenship and Immigration Services) urging them to make improvements to the USCIS Contact Center. The letter specifically mentions the barriers posed by the shift from InfoPass to InfoMod in conjunction with scheduling in-person appointments at field offices. They state that navigating the new three-tiered system has caused extensive wait times, unreasonable callback windows, and significant customer dissatisfaction.
Another grievance the letter refers to is the fact that members of an attorney's legal staff are not allowed to receive updates through the new contact center; if not the beneficiary, only the attorney of record can raise an inquiry or speak to USCIS officers. The letter goes on to mention that as USCIS' pending caseload has increased 85% from 2015 to 2020, improvements to the contact center will reduce the burden on the agency itself and improve overall customer satisfaction.
In summary, the letter asks for:
Reinstating InfoPass or another online appointment self-scheduling system
Providing accurate and accommodating callback windows
Allowing law firm staff other than the attorney on record to make requests
Making public the criteria for granting appointments through InfoMod
Offering walk-in availability for urgent requests at local USCIS offices
---
Questions? Email info@challalaw.com
Information from AILA Doc. No. 22030300.