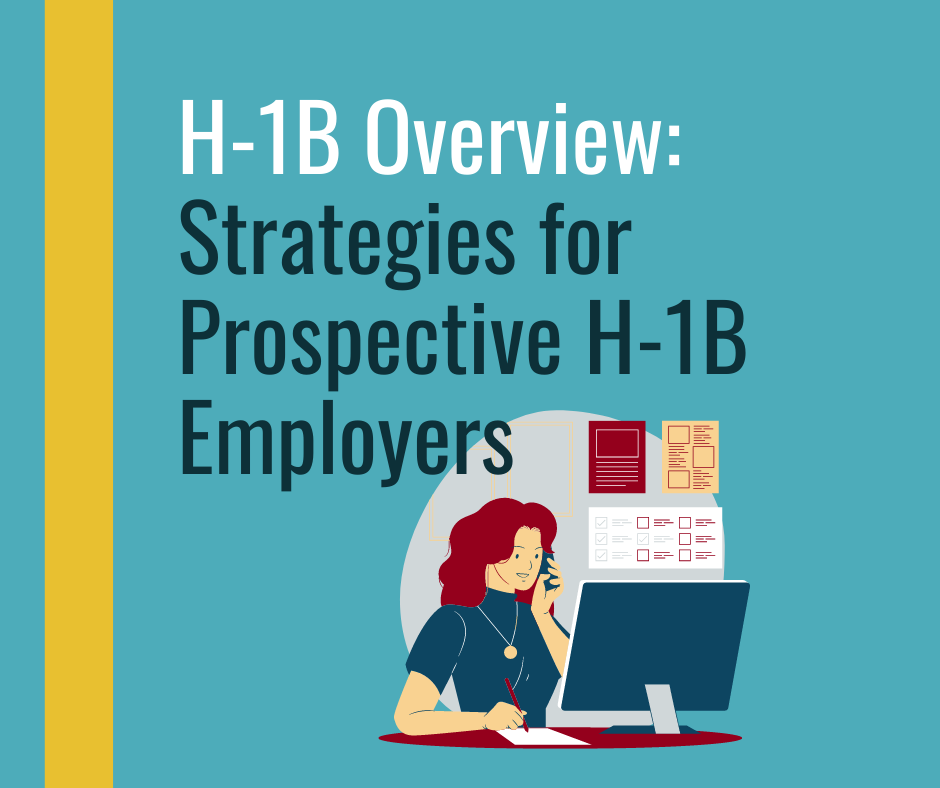 At Challa Law, it is our mission to arm and equip our clients with knowledge. We know that when an employer is confident about immigration processes, their employees are confident about immigration processes. Decreased worry and stress about the legal implications of bringing in international resources leads to greater productivity and success. That's what we want to provide for all the businesses that trust the Challa Law name.
With H-1B season fully upon us, we want to briefly review the H-1B lottery process, as well as cover some tips and suggestions for providing strong evidence for your employee's petition. You can also find all of this information and more in our webinar from March 2, 2022.
H-1B Lottery
Registration for the lottery began on March 1 at noon EST and will run till March 18 at noon EST. Registration is conducted on my.uscis.gov. Here are a few things to keep in mind when thinking about registering an employee for the H-1B lottery:
The petitioner (employer) must pay $10 for each beneficiary (employee) they register
The petitioner needs to provide basic demographic information about the beneficiary, as well as basic information about their company to register
A petitioner can only register the beneficiary for one position
A beneficiary can be registered by multiple companies
There are 85,000 H-1B visas allotted per fiscal year. The first 25,000 are selected from a pool of master's degree holders only. Anyone who is not selected in that initial drawing is then put into the pool of all H-1B lottery registrants and names are drawn again for the remaining visa slots.
Last year, 308,613 people registered for the H-1B lottery (a 12% increase than the previous year) and USCIS initially selected 87,500 names. This was significantly lower than the amount the had chosen the year prior. This caused USCIS to conduct a second-round lottery in July 2021 and a third-round lottery in November 2021.
USCIS states that they will notify petitioners (and attorneys) electronically whether the beneficiary was selected or not by March 31. The notice will include a service center filing location and a designated filing window. Employees may begin work on the first day of the fiscal year, October 1, 2022.
Cap Gap for F-1 students: if the H-1B petition is filed before the F-1 OPT work authorization expires, then the employee is allowed to keep working for the employer with the H-1B receipt notice should their OPT expire before October 1.
Tips on Strong Evidence for a Successful Petition
Proving Education Levels Meets H-1B Requirements
We suggest requesting a degree evaluations if degrees are from a foreign instituation to determine equivalency to US degrees
Proving the Position is a Specialty Occupation
We suggest providing a very detailed job description with duties outlined clearly, but not so complex that someone outside your field could not understand it
"Imagine you are explaining this job to a ten-year-old"

– Lakshmi Challa
We hope you find this information helpful. Please email us at info@challalaw.com with any additional questions.